Key Information
The Curriculum
At Field End the school's curriculum is developed alongside The National Curriculum, Early Learning Goals and the Primary Framework for literacy and mathematics.
The delivery of curriculum is as follows:
Literacy and Mathematics are taught daily
PE is taught for two hours per week
ICT is taught for an hour per week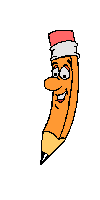 Curriculum Days and Theme Weeks
Over the course of an academic year the children's learning will be enhanced by special curriculum days or theme weeks.
Examples of these include Book week, Health Week and World Week.
The children all participate in a wide range of creative activitities.
Sports premium
The 2012 London Olympic and Paralympic Games gave an opportunity to inspire the country and to enjoy sports. Our Government is wants to make a significant legacy from these Olympic Games and to continue to develop children's enjoyment of sport and physical activity throughout their lives, starting in primary schools.
At Field End Infant School we have been allocated a budget of £8,800 per year for the next 2 years.
To find out how this is being used please click on the link to our action plan below
Articles - please click a heading
Documents - please click to open
Links - please click to open
Click on the link to go to the Education & Learning pages
Click on the link to view our school profile