Key Information
The Curriculum
At Field End the school's curriculum is developed alongside The National Curriculum, Early Learning Goals and the Primary Framework for literacy and mathematics.
The delivery of curriculum is as follows:
Literacy and Mathematics are taught daily
PE is taught for two hours per week
ICT is taught for an hour per week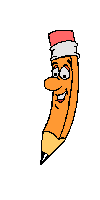 Curriculum Days and Theme Weeks
Over the course of an academic year the children's learning will be enhanced by special curriculum days or theme weeks.
Examples of these include Book week, Health Week and World Week.
The children all participate in a wide range of creative activities.

Please see below for information about each year group and topic webs to find out about what we are learning about this term.

PE & Sports premium
Vision
At Field End Infant and Nursery school we hope to capitalise on young children's natural enthusiasm for movement, helping them to develop a love of sport and exercise that will last a lifetime. We believe that physical activity, experienced in a safe and supportive environment is vital to a child's physical, emotional and social development. A broad and balanced physical education and activity programme, both within and outside school hours, provides opportunities for all children to develop control and self-confidence when managing themselves and their bodies in a variety of movement situations. By providing stimulating, challenging and enjoyable physical activity experiences for all children, they will enjoy success and be motivated to further develop their individual potential.
Children will experience a balance of individual, paired and grouped activities and have the opportunity to work co-operatively, collaboratively and in competitive situations, helping to develop communication skills. Through a variety of learning experiences, children will be guided to evaluate and improve their own performance and to respond appropriately and sympathetically to others regardless of their age, gender, cultural or ethnic background. Throughout the physical activity & P.E. programme, children will be given opportunities to develop their creative, expressive and problem solving abilities. They will develop their understanding of health and fitness and the importance and benefits of exercise.

Aims:
It is our aim at Field End Infant School to;
· Give children a diverse range of physical experiences which allows them to enjoy and achieve
· Support all children in developing the fundamental skills of Agility, Balance and Coordination
· Develop an understanding of the importance of exercise and how it affects their bodies
· Develop the ability to work independently, in a pair or a group and to communicate with and respond positively towards others
· Promote understanding of safe practice and develop a sense of responsibility for their own safety and that of others

Benefits of Physical Education
Enjoyment so children develop an interest in health and fitness and therefore have a desire to take part in sport
Children learn the fundamental motor skills that enable them to develop the competence that creates confidence and leads to safe and successful participation in a wide range of sports
Children learn the importance of exercising and develop positive lifelong habits
Exercise benefits cardiovascular, respiratory and bone health
Regular, physical activity alongside a healthy diet is the best method to tackle obesity and maintain a healthy body weight
PE teaches children the importance of honesty, respect, good sportsmanship and fair play
· The opportunity to be creative, cooperative and competitive. These skills are vital to children's self-esteem, social skills and help fuel children's desire to lead a healthy and active lifestyle
Improved concentration and therefore improved academic performance
Curriculum
Foundation stage
The Foundation Stage curriculum places high importance on the development of children's physical skills. The Foundation stage profile has divided Physical Development into two areas: 'Moving and Handling' and 'Health and Self Care'.
It is stated that;
'
Physical development
involves providing opportunities for young children to be active and interactive, and to develop their co-ordination, control, and movement. Children must also be helped to understand the importance of physical activity, and to make healthy choices in relation to food.'
As a school we strive to support this development by our excellent outdoor provision in Foundation Stage and the development of children's Fine motor skills.
Key Stage 1
The National curriculum was revised in 2013 Field End Infants has embraced the changes made; ensuring the full programme of study is delivered to a high standard.
The national curriculum for physical education aims to ensure that all pupils:
develop competence to excel in a broad range of physical activities
are physically active for sustained periods of time
engage in competitive sports and activities
lead healthy, active lives
Further information can be found at the bottom of the page in the National Curriculum KS1 and KS" document
At Field End, we use the 'Real PE' schemes of work for Reception, Year 1 and Year 2, to ensure that our lessons are engaging, motivating and challenging. Information about 'Real PE' can be found at
www.createdevelopment.co.uk/real-pe
In addition to our 'Real PE' schemes of work, we develop children's Gymnastic skills with support from our Professional Gymnastics coach. Our staff and coach work together to deliver challenging, diverse and exciting gymnastic opportunities. Each class in Reception, Year 1 and Year 2 take part in these sessions for one half term each year.
Action plan & budget (please see link below)
Extra-Curricular and Lunchtime Provision
At Field End Infant School we aim to provide children with a diverse range of Physical Education opportunities, during school hours and as part of our extra-curricular provision.
Football and Basketball are popular during playtimes and we have a timetable for KS1 to take turns with these activities throughout the week. In addition to this, each year group has the opportunity to work with our Play Leader during lunchtimes throughout the week.
Please see the timetable below to see our lunchtime provision.
Extra Curricular provision
Clubs
Zumba - Zumba is anaerobic fitness programme featuring movements inspired by various styles of Latin American dance. It is run by a fully qualified 'Kid's Zumba' teaching assistant on a Monday after school. Kids Zumba has games and pop songs to make it interactive and fun, focusing on team work, independence and ensuring sustained physical activity.
KS1: Monday after school

Tennis - Tennis is a fantastic sport, which can be played and enjoyed for a lifetime. There are many physical and psychological benefits for children, particually those who start playing at an early age.
KS1: Tuesday & Wednesday after school
Advanced class: Friday lunchtime
Reception: Monday & Tuesday lunchtimes

Cheerleading - Cheerleading is a physical activity with increasing popularity. The routines usually range anywhere from one to three minutes, which may contain many components of tumbling, dance, jumps and cheers. This is run by a local cheerleading coach from 'Cheer School'.
KS1: Thursday lunchtime

Football - The ever popular football club is run by a company called The ELMS on a Friday after school. The ELMS adopt a holistic approach to sport nurturing a love for sport coupled with a healthy attitude to diet & exercise. They teach children the basic skills needed, how to work as part of a team and set targets for each child at their level.
KS1 and Reception: Friday after school

Little Ninjas - Little Ninjas teaches fantastic life skills and is a Martial Arts program designed specifically for children who are normally too young to study a Martial Art. We aim to teach young children positive life skills that will serve them well for the rest of their lives. The children focus on discipline, control, focus, balance, co-ordination, teamwork, fitness, memory and mental fitness.
Reception and KS1: Monday and Wednesday evenings

Gymnastics - In KS1 and Reception the children are lucky enough o have our gymnastics lessons led by a qualified instructor. Our gymnastics teacher, Carol also runs a gymnastics club each week. The children can build on the skills learnt in class, learn more complex skills and have lots of fun.
KS1: Thursday after school and Friday before school

Children are regularly surveyed about new clubs they would like and we cater to these needs as much as possible. These are the most popular clubs of the school year.

Multi Skills - In addition to these groups, we have a Multiskills club which supports children who may find some areas of the PE curriculum challenging or have low confidence in this area. This club is run on Friday lunchtimes and the children are selected by the class teachers. During these sessions the children play a range of games which practise the ABC's of physical development (agility, balance & co-ordination). The sessions are a lot of fun and the children enjoy spending time with friends from a range of classes and year groups.
KS1: Friday lunchtime

Health Week
At Field End, we start off the new academic year with a a week dedicated to improving children's health and fitness. During this week, all children take part in a health and nutrition session held in the LifeBus. This educates children on how their body works and the importance of a balanced diet and exercise. We also run sessions for parents to attend so they are able to ask questions and learn more about how to keep their children and themselves fit and healthy. All children also take part in a fun physical workshop. This year Nursery children danced away in a Zumba class, Reception children got their bodies moving in Sainsbury's Fun Fitness workshops and KS1 children learnt some moves in Sainsbury's hip hop and street dance workshops.
Alongside these workshops, all classes focused on educating children on how to maintain a healthy lifestyle. From fruit tasting to tropical fruit salads, science lessons to team building games, children loved taking part in these activities.
During play and lunchtimes, an even wider range of resources than usual were available to children to use independently and with our dedicated lunch time supervisors and Mrs Payen our Play Leader.
For more information on the LifeBus, click here.
Pupil questionnaire
A questionnaire was carried out by the school council, discussed in class and in their weekly meeting. This reinforced that children enjoyed PE and understood the importance of a healthy lifestyle but also highlighted some areas for improvement.
Strengths
Each class and year group had a range of children attending a variety of clubs run by the school.
Both boys and girls attended all clubs although some clubs had a higher proportion of one gender.
The gymnastics sessions that Reception and KS1 take part in were highly praised.
Some children take part in local clubs.
Children enjoyed the resources available at lunchtimes.
The new 5-a-day videos used in class were well received.
PE lessons were enjoyable.
Improvements
children requested that there be opportunities to play cricket - a new cricket set has now been purchased and an organised game takes place once a week.
Children enjoyed football and basketball but wanted this to be available more due to the rota system in place - a new timetable has been created and basketball and football is now available everyday to all KS1 children.
Children wanted more opportunities for competition - new scheme of work has been purchased and implemented which allows children to challenge themselves and compete in teams against each other.
More opportunitites for danxce were requested - KS1 hip hop / street dance workshops completed during Health Week in the Autumn term. Sponsored dance and 'Stomp' workshops planned for the Spring term. 5 a day dance subscription continued.
PE policy (please see link below)
Articles - please click a heading
Documents - please click to open
Links - please click to open
Click to see how we perform against other schools
Click on the link to go to the Education & Learning pages
Click on the link to view our school profile